What else does "LOL" want to do in the next decade?
What else does "LOL" want to do in the next decade?
Speaking of the new season live broadcast, most LOL players should be familiar with it.
Riot Games announced a series of plans
As a fixed program for the opening of the game, developers and some project leaders will communicate with players through this stage every year, and talk about what they are doing and what they are going to do next.
This year is no exception. On January 8, Riot Games announced a series of plans for 2021 through a global live broadcast.
The content roughly covers terminal games, mobile games, card-related version updates, and the development of the corresponding e-sports sector. All business lines go hand in hand with a lot of important content.
For example, in the more eye-catching CG season of the end game "The Curse of Destroy", the new hero of Destroyed King Foyego appeared, laying the main theme of the development of the background story of the 2021 season, and also brought a series of subsequent hero production news.
The head of e-sports, John Needham, announced in the finale that the S11 finals will be held in Shenzhen, China.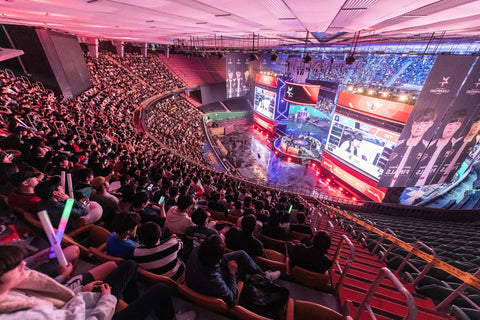 Redefining e-Sports
As for the future of the League of Legends for the next ten years, Nicolo Laurent had long expected in his previous conversations. In his opinion, "Games will be the core of entertainment, and the most powerful entertainment company in the 21st century will be a game company." From this perspective, Riot and League of Legends are undoubtedly in a favorable position.
"We will become the entertainment giant of the 21st century. We will do a lot of things around game IP, such as new products, novels, animations, etc., and we always hope to bring the best things to players." Nicolo said.
Vanbowchairs believes that this is a noteworthy direction. The focus of game development is not only on the game itself but also extends to more related fields. It may become a super successful model in the game industry.